Kitchen / Dining / Living room
The 323 sq. feet combined kitchen, dining and living room are just three steps along the hallway from the bedroom. The room is functionally divided into two roughly equal areas - kitchen and dining area to the left, living room to the right.
Kitchen / Dining area
The modern kitchen has everything you need to prepare meals for yourselves during your holiday stay - refrigerator, ceramic hob, microwave oven, toaster, coffee machine, extractor fan, dishwasher, sink, cupboards, pots and pans, utensils, cutlery, dishes, glasses - you name it. All new in 2020.

Some cooking basics (sugar, salt, coffee, tea) are provided.

The dining area comprises a large solid wood table and bench with extra chairs to seat 4-6.

The kitchen/dining area is visually separated from the living area by a large yucca palm.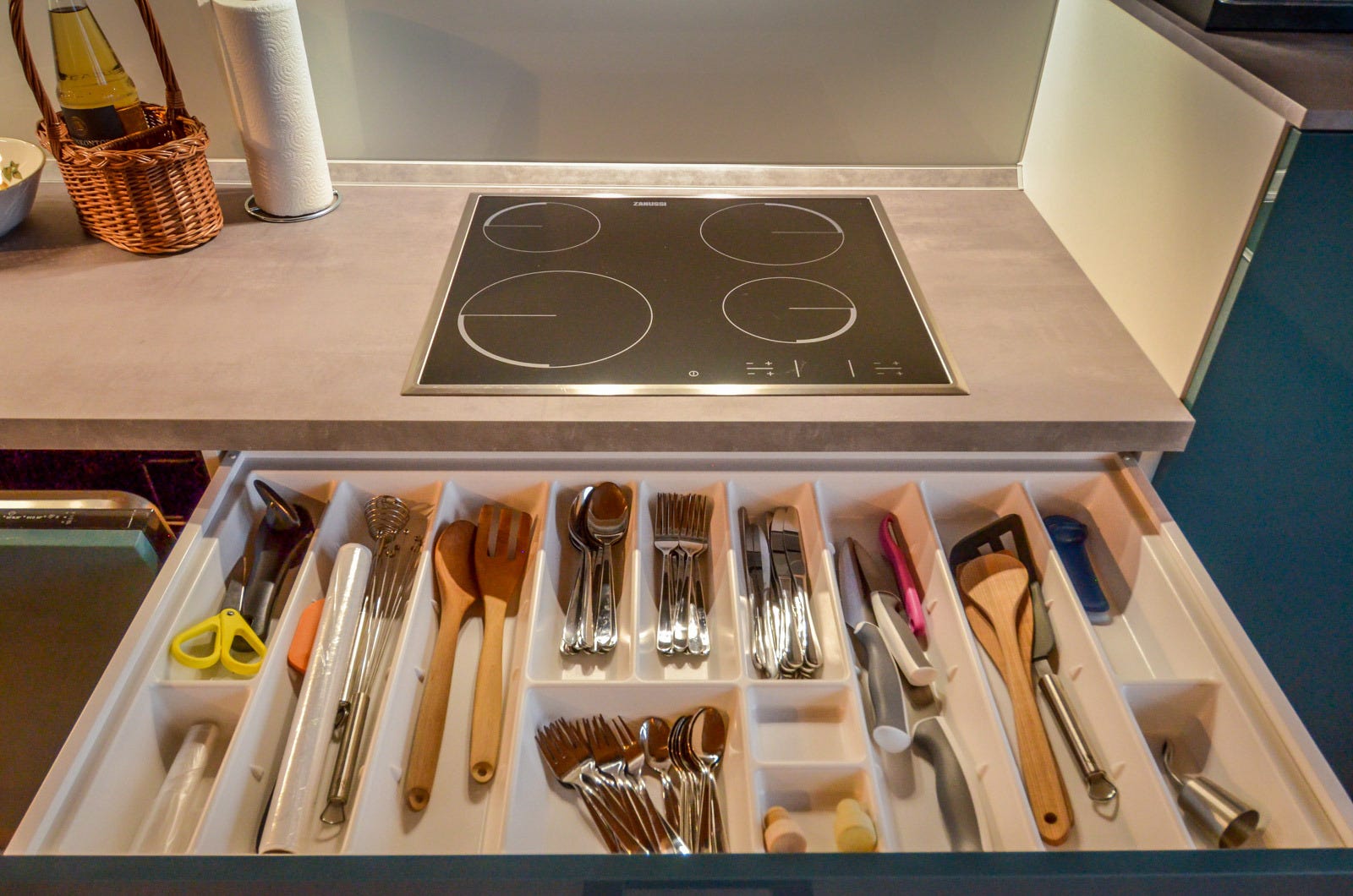 Living room
The living area of the room covers about 160 square feet, with a large bed-sofa and comfortable chairs for relaxation, a coffee table, cupboards, shelves and lamps. Some books, games and DVDs are provided for you to use during your stay.

A 32" wall-mount HD-TV pivots to allow it to be watched comfortably from either half of the room. At the moment only German Free-TV channels are available, until we get our gigabit fibre broadband connection (coming soon - watch this space). There are plenty of multi-lingual films on DVD for you to enjoy.

If you have children, or wish to share the apartment with adults, the bed-sofa folds down very easily to form a second comfortable bed, large enough for two adults (1,60 x 2,00m). Bedclothes are supplied.

The double-glazed windows all have curtains as well as electric shutter blinds.